ACNH Bells In Eznpc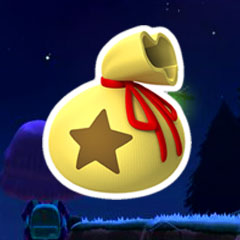 Animal Crossing: New Horizons (ACNH) is a life simulation game featuring Delivers a solid island-building experience; Several new features, like DIY crafting, will keep players invested long term; The Nook Phone and Nook Miles program keep players on track, etc. It was developed and published by Nintendo for the Nintendo Switch, released on March 20, 2020. Animal Crossing: New Horizons may not be for everyone, but those who enjoy games like this will find a lot to love. Even if you don't normally go for life simulators, New Horizons may still be worth a look, because Animal Crossing has a certain style that's near impossible to find anywhere else.
Bells are the primary currency used in Animal Crossing: New Horizons. You'll use bells to pay off your various mortgages, fund upgrades to your island, buy new clothes and furniture, among other activities. There are many ways for players to acquire Bells; Purchase Bell Vouchers with your Nook Miles, Play the stalk market, Sell the 'Hot Item' of the day at Nook's Cranny, Complete favours for your villagers, Selling unwanted furniture, Catching and selling fish, Find the money rock, Catching and selling bugs, Visiting Tarantula Island, Selling shells, Selling fossils, Shoot down floating presents, Shaking trees, etc.
Eznpc provides users with the safest buying New Horizons bells. We offer ACNH Bells transactions all on a secure site that respects and protects personal information. We allow for a variety of convenient payment options such as PayPal, Credits Cards, Skrill, Sofort, WebMoney, Bitcoin, and AliPay...Eznpc strives to complete user's orders in a timely manner while maintaining a professional and convenient experience. Forget the time and effort of earning money and gain greater advantages by purchasing with Eznpc! Eznpc is the trusted money provider that will satisfy your needs as a New Horizons player. We will always make sure to provide our customers the lowest rates on ACNH Bells. As a form of support for our users, we provide a live chat to allow for 24/7 customer support. Eznpc currently has over 530 mostly positive reviews on Trustpilot, 92 percent of users rated bells as "Excellent." The service is praised time and time again for its low prices and fast delivery of bells. Take a look at some personal impressions:
"I find Eznpc to be a reliable source. They offer prompt delivery. I typically order items from MuleFactory but now I am beginning to use Eznpc due to better prices, good service, and integrity."
"After some problems with the delivery, I called the support. They helped me fast and the service was really nice too! also, the delivery after the problem was really fast!"
"I was a little skeptical at first due to myself never using something like this, but I'm glad I did. Couldn't believe how quickly I got what I paid for. Amazing service. Simple and easy."