How to Buy & Trade
1. PC players please provide the correct Bethesda ID, XBOX players please provide the correct XBOX Tag, PS4 players please provide the correct PSN ID.
2. We will add you as a friend in the game, please accept the friend request.
3. After adding a friend, please stay there and do not move around, we will enter your world and get to your side as soon as possible.
4. We will initiate a trade request with you. Accept the request, (If the item you purchase is bottle cap, you can choose an item, which value equals to the number of bottle caps and then we'll buy it. If you want to purchase the item, we'll price it with 0 bottle cap, and you can complete the trade by clicking on the purchase.)
What is FO76 Virtual Guns?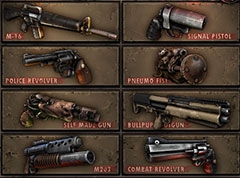 In Fallout 76, legendary weapons or armor will qualitatively improve the player's strength, but if you don't understand the effects of this legendary equipment, you can't fully exert their effects. Legendary weapons and armor will have 1- 3 particular legendary results, such items can only be obtained by killing legendary enemies. Legendary enemies have at least one star "★, "which is related to the number of legendary effects carried by dropped legendary items. Legendary enemies can drop multiple legendary items, which can be weapons or armor.
What's the weapon?
As a First-Person Shooting Game (FPS), the weapon plays a crucial role in Fallout 76. So this is necessary to collect as many different types of weapons as possible.
Where to get the weapon?
You can find some exotic weapons like Black Powder Blunderbuss, Black Powder Pistol, Black Powder Rifle throughout the whole Appalachia, while other weapons you even can craft all by yourself if you get the material.
How to get weapons more easily?
On our website, you can find some of the rarest weapons, and of course, if you want to find some regular weapons or some of your favorite weapons, those are also available. Just spending a little expense you can get your favorite weapons, isn't that crazy?