How to Buy & Trade
We will send you a friend request. Please accept and join in our world. Then you need to give us the equipment which you want to change its mods. We will deliver the equipment to you soon.
What is Modifications?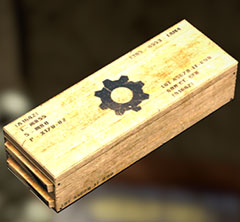 Modification is also named for "mods", and describes any alterations made to Fallout 76 Weapons and Armor. There are many different types of mods, aimed at Weapons and Armor gets more powerful.
In Fallout 76, scrap items made use of to craft new armor and armor modifications at a shield workbench. Financial investment in the Armorer perk is needed to craft higher quality modifications. Junking armor items or finding plans unlock further Modifications at the workbench.

Weapon mods can be constructed from raw materials and affixed to weapons at tools workbenches. This consists of sights, barrels, stocks, receivers, magazines, and a lot more. The Gunsmith perk is required to create far better modifications for weapons. The Science perk is made use of to develop much better Modifications for power weapons and also produce sophisticated Modifications for bullet-based guns. The Makeshift Warrior perk is used to provide far better modifications for melee tools.