Displaying 1-25 of 25 results.
What is PoE Currency?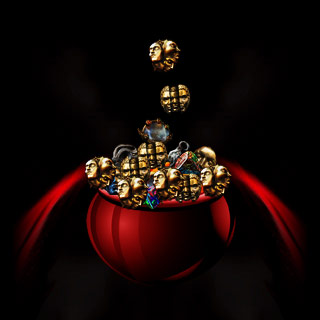 What is Poe Currency? Naturally, it is the currency circulating in the game. Path of Exile is different from other MMORPGs. It is not a single currency system but is composed of many Poe Orbs, which undoubtedly significantly reduced the rate of Currency depreciation. These currencies can not only purchase items from players and NPCs but also create superb equipment.
Best PoE Currency Site
We recommend you 3 best PoE currency sites. You will know the current PoE currency exchange rates. You can use them to exchange or buy currency items at a cheap cost.
1. PoE Trade is the best PoE site. It offers the latest PoE items exchanging information. You can find the best offer and exchange your currency items with other players.
2. PoE Ninja provides the latest currency exchanging rates. It is the best tool for currency flipping.
3. EzNpc is the best Poe currency seller. You can buy currency here safe and cheap. Awesome price for PC, Xbox One, PS4. Instant delivery.
Eznpc With PoE Currency
Best Place to Buy PoE Currency
Where is the best place to purchase PoE Currency? The short answer is EzNpc. Path of Exile is a great game and you will enjoy great fun as you have a number of Exalted Orbs. The best way to get currency items is certainly to earn in the game. The fact is, however, slain monster taking a lot of time. We have a professional team who have played Path of Exile many years and all currency items are earned ourselves. There is the reason that we can offer the cheapest prices with instant delivery. If you buy PoE currency, choose us, awesome price, fast delivery.
- Cheap Price: EzNpc offers the cheapest price. With the same money, you can obtain more Chaos Orbs and Exalted Orbs. We also provide a 5% PoE currency coupon "POE5". - Instant Delivery: you will receive your currency within 10 minutes. Time is money and we understand your desire. We have a great many of currency in stock and delivery orbs at fast speed. - Best Service: 24 hours online service just for you. Kindly help you purchase currency items with easy. - Safety Guaranteed: EzNpc is safe and reliable. The most important thing while purchasing currency is safe.
Don't forget to use the 5% discount code "POE5".
Is Buying PoE Currency Safe?
As buying PoE orbs, safety is the first thing. While a reliable seller guarantees your safety, a scammed purchase may ban your account. EzNpc, a legit and safe place to buy PoE currency. You can always trust them. There are many things you must careful while you buy currency items: Choose a reliable seller. PoE orbs must come from legit sources. The safest way is certainly to farm in the Path of Exile. All currency in EzNpc is farmed by their professional team and never scammed. Never tell your password to others. Keep your Path of Exile account safe and only tell others your account name. If someone has known your password, they may steal your items and even your account. EzNpc never asks for your information except for your account name. Like a normal transaction. Buying PoE currency is just as usual. EzNpc adds you as a friend, give your currency and exchange a unique item. Do not talk about anything related to buying currency.