Displaying 1-28 of 28 results.
How to Buy & Trade
How To Trade Poe Currency
EzNpc Trade Poe Currency use face to face at the hideout.
1. Send a Friend Request to you, please accept Request in game.
2. Into your Hideout if you have one.
3. If not have Hideout, please go to Lioneye's Watch of ACT-1 after join the party.
4. Give some items as the offer when Trading Poe Currency.
Buying
PoE Currency
Guide
Buy Poe currency AT Eznpc.com is very Smooth, following the below methods:
1. Open the page for Currency: https://eznpc.com/poe-currency
2. Select Character Servers.
3. Select the quantity you want to Buying, and You Click "+" Or "-" to Change the Orbs Number.
4. Clicking "ADD " or "Buy" to add Cart.
4. Fill up the right Character Name, PSN ID / Xbox GameTag at order information.
5. Select Pay method and completed the payment
6. If Your Order Information is correct, we will trade Poe Currency in the game within 10 minutes.
7. Check order status on Member Center any time if you are registered when you order.
About PoE Currency
PoE Currency used to trade, crafting, and strengthen items. You can get Currency from Kill Monsters, Open chests, Exchange use Divination card, Trade from other Players, Buy from third-party website EzNpc.com, which offers 100+ Poe Orbs For PC, PS4, Xbox One with fast delivery. More than 480K Poe players Choose EzNpc to help them enjoy the fun game time.
Eznpc With PoE Currency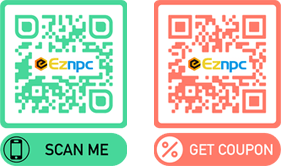 Customer Service is at the heart of EzNpc.com. EzNpc offers 7x24 friendly and Professional online service, and Every customer service staff has a professional level of travel English. We have made the Best service as the purpose of the company's operation. Based on this aim, we have customized Service, CMS systems to improve service quality and strictly enforce them. We also sincerely ask you to work together to supervise service quality. To improve the user experience, EZNPC has Large stock with Exalted Orb, Chaos Orbs for PC, Xbox One, and PS4 Currency, EzNpc 98% Poe Currency Orders Delivery within 5Mins.