SWTOR Credits In Eznpc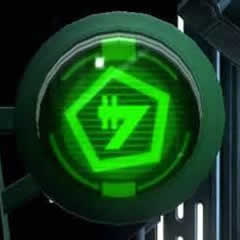 Credit is the main currency of Star Wars: The Old Republic which is used to buy goods from vendors, purchase things from the Galactic Trade Network, and a variety of other functions. SWTOR credits can be easily gained by Farming Heroics, Playing Conquest, Deconstructing Gear, Crafting and Selling Items, Playing the GTN Game, Farming Daily Missions, Selling Crafting Materials, Selling Cartel Market Items, and so on. As SWTOR is very narrative-based, there is a multitude of quests that players can choose from NPCs. The more quests that get completed, the more the story unravels. To quickly get to the top of becoming the galaxy's most notorious or respected Force wielder, players need top-notch equipment which calls for large amounts of credits. Eznpc has made SWTOR credits readily available at cheap prices to meet the increasing demand for in-game money.
Eznpc provides users with the safest buying Star Wars: The Old Republic(SWTOR) Credits. We offer SWTOR Credits transactions all on a secure site that respects and protects personal information. We allow for a variety of convenient payment options such as Paypal, Credits Cards, Skrill, Sofort, WebMoney, Bitcoin, and AliPay...Eznpc strives to complete user's orders in a timely manner while maintaining a professional and convenient experience. Forget the time and effort of earning money and gain greater advantages by purchasing with Eznpc! Eznpc is the trusted money provider that will satisfy your needs as a Star Wars player. We will always make sure to provide our customers the lowest rates on SWTOR Credits. As a form of support for our users, we provide a live chat to allow for 24/7 customer support.
At the moment of this review's writing, Eznpc currently has over 484 mostly positive reviews, 92 percent of users rated Credits as "Excellent." The service is praised time and time again for its low prices and fast delivery of codes. Is Eznpc safe Short answer - Yes. Eznpc is a trustworthy platform, and we are trusted by thousands of users who have enjoyed SWTOR Credits services. Thousands of users visit the Eznpc every month, and we offer quality to each one of them. Everything is kept transparent on Eznpc, so there is no need to worry about any scams. Our support system of the site is also reliable, and you will get a quick response if you face any issues.