What is PoE Exalted Orb?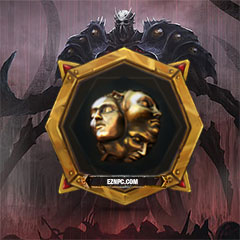 Exalted Orb (EX for short) is an important currency in the path of exile. His role is to add a piece of rare equipment with a new random affix, and it is also one of the common currency used by players in the game. The drop rate of Exalted Orb is relatively low, and there is no method of output, so it is regarded as a high currency on the Path of Exile and has a high value.
How to get Exalted Orb?
1. The most direct method is to exchange with cards;
2. The Hoarder x12 can be exchanged for one, and The Hoarder will come out in the process of daily drawing;
3. Five of them can be transferred for 3 to give up Abandoned Wealth.
4. Use Chaos Orbs to exchange with Payers, okay, this method is the best, you can transfer to the quantity you need as soon as possible;
5. It's the same as the drop method of Diablo 2's ring. It's all dropped by the world, but the drop rate is not very high.